Its the email that every developer dreads. Your App has been rejected by Apple.

I had one of these for our app

What's My Total

. The app had crashed during the Apple testing as part of the App Store review process. This crash was not something we had found during our testing and could not recreate the problem. Helpfully the rejection included a .crash file but looking at it didn't really give us the detail to pin point the root cause because the symbols where missing from the output.

Luckily Apple provide a way to inject the symbols into a crash file to help find out what's gone wrong (recently Apple started allowing you to include the symbols in the upload which can help if you choose to go that route). It's not the most straight forward thing to do, particularly if you are attempting for the first time so I've included a write up of the steps I went through below.

Step 1:
Put the .Crash and dSym file into the same folder (it must be the .dsym file that was produced by the same version of the app as the .crash file). Luckily Xcode has a cache of all your builds so just find it from there.

Step 2:
Setup an Alias to the Symbolicatecrash script by opening terminal and typing the following (you may need to use finder to locate the symbolicatecrash script if its not in the same place as mine):

alias symbolicatecrash='/Applications/Xcode.app/Contents/SharedFrameworks/DTDeviceKitBase.framework/Versions/A/Resources/symbolicatecrash'

Step 3:
Setup the path to the developer tools (again your path maybe different):


export DEVELOPER_DIR='/Applications/Xcode.app/Contents/Developer/'

Step 4:
Run the symbolicatecrash script and pipe it into a results file (you will need to change the file names to match yours):

symbolicatecrash temp..avlikqyv.crash Whats\ My\ Total.app.dSYM/ > WithSymbols.crash

I hope this helps you if you ever need to do the same and saves other developers some time!
Powered by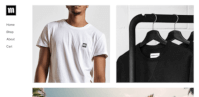 Create your own unique website with customizable templates.